Nano Frames for Kids!
Visit either Nuvo location and check out all the options for these amazing frames!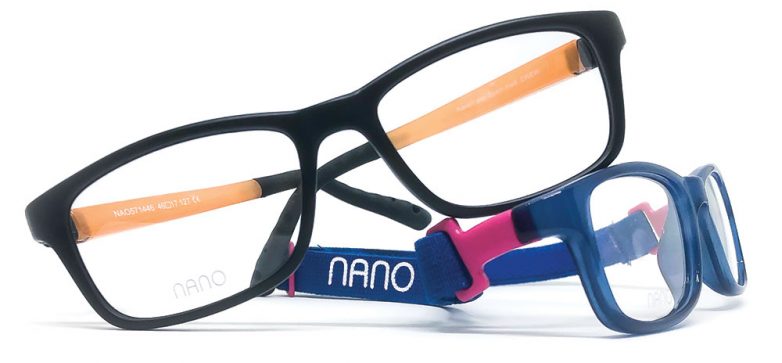 HINGE DESIGN

The "S2" innovative hinges are very flexible and perfect for added stability. You can stay worry-free of breakage!
  SIZES & COLOURS

These awesome frames are available in all sorts of colour combos and various sizes, all the way up to adult sizes!
  2-IN-1 OPTION
The temples and bridge are covered in soft rubber, and come with exchangeable temples and a headband!
Get
#FramedByNuvo

and look your best for the holiday season! The Nuvo staff takes great care in fitting you with a beautiful frame that will have people saying

"WE LOVE YOUR LOOK!"
I've been #FramedByNuvo!
Getting #FramedByNuvo means you'll get professional care, proper fitting and styling services from our expert team! Take advantage of our beautiful boutiques and take the time it needs to find your best look!
World Sight Day Challenge!
The World Sight Day Challenge 2017 was a HUGE success! We are so grateful to all of the Ottawa community for helping us reach our fundraising goal! Find out more here »
Our #instaNuvoStars!
We are in LOVE with our featured collections and can't help but share them with you! Check out @nuvo_eyes on instagram and take a sneak peak at what we have going on. And remember, there's MUCH MORE to explore, so come by for a visit and check out our full selection!
Fitting your face shape.
Fitting frames isn't always as easy as it looks. There is more to consider than what first meets the eye. Knowing a few little tips based on your face shape may help with the selection process. But remember, it's just a guideline! The goal is for you to feel better in your new look, no matter the choice!
The Oval face shape
You face shape is complimented in all styles, whether it be round, oval or squared! Explore colours and patterns, and respect the size of your face. A well fitted frame will flatter your curved proportions.

A beautiful Heart shape
Thinner frames can compliment a narrow chin to create balance, but beware of top heavy frames. Oval and rounded shapes that are wider at the top can properly highlight your curves.
Hip to be a Square!
With a square face shape, go ahead and explore bold and dark colours; your eyes will pop! Round or oval frames will add contrast and soften strong angular features.
Bright like a Diamond!
Yours is one of the rarest face shapes. Don't shy away from a modern cat-eye to enhance your features! Explore rimless frames or ones with a strong brow line, they'll compliment your beautiful cheekbones!
For Circular features
Seek out sharp, rectangular frames to create contrast and give structure to your upper face. Avoid small or short frames, and focus on something wide, rather than deep to add angles to your curves.
The Oblong face shape
An oblong face suits the guidelines of a square face. Look for those bold/dark colours, and stick to round or oval frames that will soften strong angular features. Look for tall lenses to offset the length of face and create some balance.